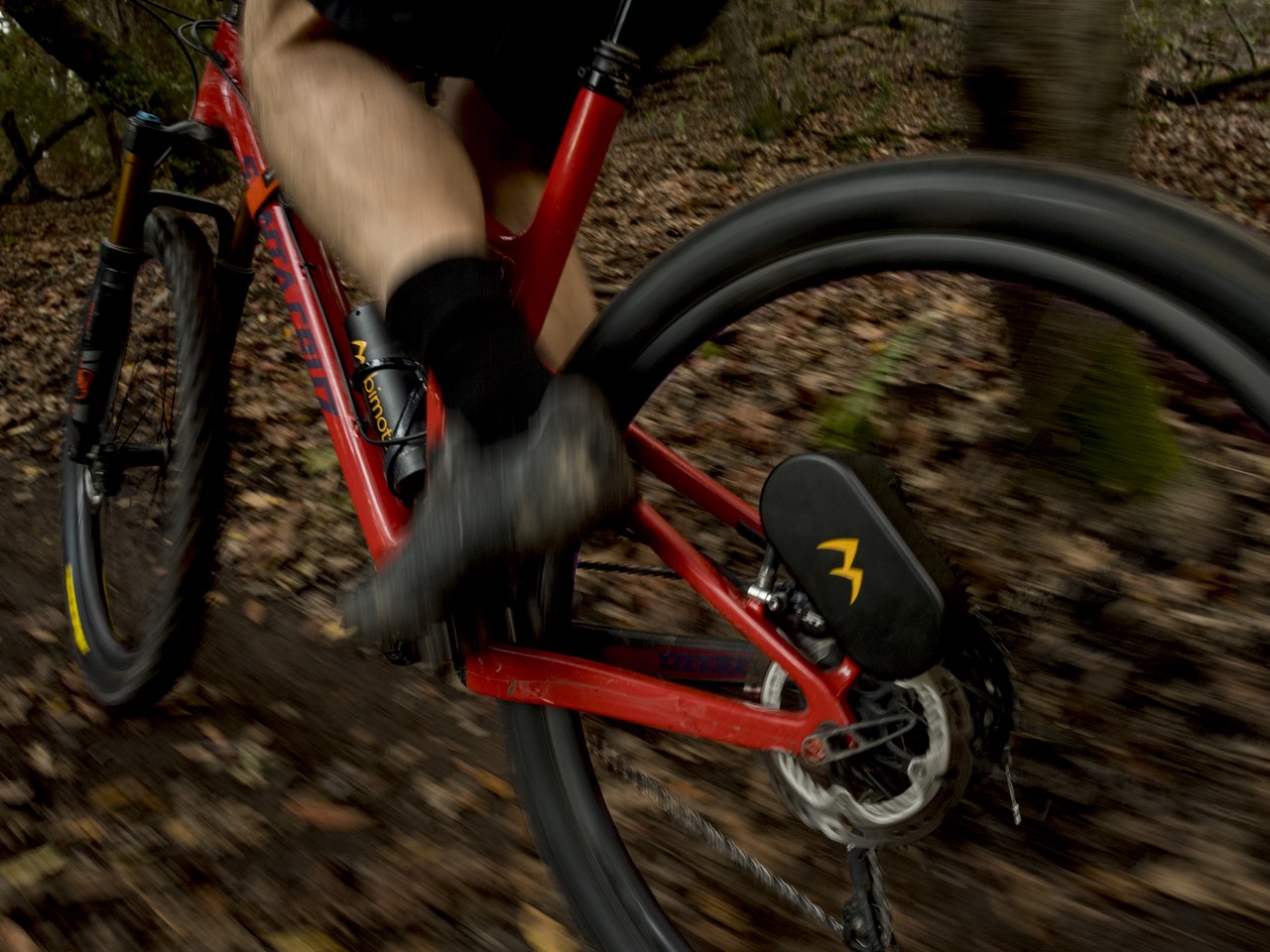 Introducing the Bimotal Elevate
Unveiled at the August 2020 Sea Otter Play event, the Bimotal Elevate has already generated significant early interest in the specialist press and caused serious cyclists to consider an electric powered bicycle for the first time.
Key features of the Elevate:
Removable

 

– mounting and removal takes about 10 seconds, maybe less
Lightweight

 

– the whole system adds a mere seven pounds of weight
Powerful

 

– delivers the maximum legal power for an ebike
Modular

 

– switch it between bikes, purchase extra batteries
Innovative

 

– attaches to the rear disc brake and drives through the brake rotor
"You get to keep riding the bike you love," says Toby Ricco, Bimotal's founder, who created the Elevate because he wanted to buy an ebike, but wasn't satisfied with any of the available options.
See the Elevate in action on Bimotal's YouTube channel, and read about the specifications, compatability, and ordering details on bimotal.com.
Paul Skilbeck is Bimotal's blog editor.

Photo credits: Bimotal Inc.